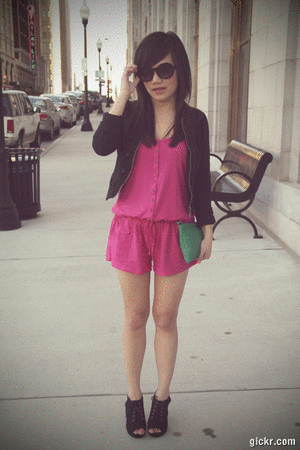 M
y new favorite thing this season is the abundance of bright colors. Bubblegum, mint, lemondrop, tangerine, watermelon, and electric blue make such wonderful "pick-me-uppers" for my closet. Especially during all this thunderstorm season. I am so ready for the rain to roll on down the street and for the sun to pull up to the curb.
By the way, as a forewarning, you will be seeing other
doppelgängers
of this clutch but in different colors. (Pink and orange will be making their debut soon.) It is the consequence of one of my bad habits of finding something I love and then owning it in a multiple colors. Anyone fallen victim to this as well?
Have a lovely week, y'all.